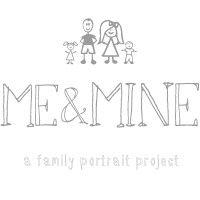 Our family photo this month was taken at my sister-in-law's wedding. Here we are in the grounds at the reception venue, before the meal. The girls looked lovely. B was a Flower Girl, and M had a matching dress. The Hubby was suited and booted as a Groomsman, and looked incredibly handsome. After months of searching for a dress that would fit, look good and allow breastfeeding access, I had to settle for a maternity/nursing dress from JoJo Maman Bebe. A lovely dress, but not what I had been looking for - jersey, so a bit too clingy really. Still, I got to wear my beautiful, beautiful shoes. The most comfortable pair of heels I have ever owned! I'm quite happy with this photo - I look much better than I thought I did. The hubby looks really happy too.
This month:
The Hubby has enjoyed...
Seeing his sister get married
Being pain free
The Rising at Greenbelt
I have enjoyed...
Going to Greenwich on my birthday
The Great British Bake Off
Having another opportunity to wear my beautiful shoes
Seeing B in her Flower Girl outfit
Learning about Scriptural Reasoning at Greenbelt
B has enjoyed...
Celebrating her birthday
Helping in the kitchen
Being able to get herself a drink
Being a Flower Girl for her aunty
Singing ABBA songs!
M has enjoyed...
Clapping her hands
Blowing raspberries
Pulling herself up to standing
Being able to crawl all around the house
Waking Mummy up when she's pretending to sleep
We are taking (at least) a photo a day, a collage or a picture each week to keep a record of our year. Join us at any point during the year and start sharing your own daily photos!
Click
Get the code here
below to add the blog hop to your blog and join the fun. (Also
sign up
to be added to a comment group!)