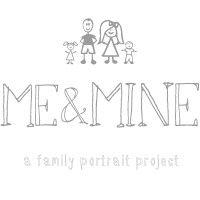 This post is part of a blog link up hosted by Lucy at Dear Beautiful Boy.
Sadly, due to a very busy month at work we haven't managed to get the hubby in our group photo, so you only get us three girlies. You can tell he's been doing lots of work by my crazy, tired eyes and unwashed hair!
This month:
The hubby has enjoyed...
Rewatching the West Wing during his downtime
His new leather credit card holder
Coconutty Granola from I Quit Sugar by Sarah Wilson
I have enjoyed...
Taking part in the 100 Happy Days challenge - it's forced me to find one thing in each day that's made me smile
Watching Inside No.9 on iplayer - hilarious and horrific at the same time
Being able to wear M in the Mei Tai
Squirting breast milk in B's eye to cure conjunctivitis
B has enjoyed...
Popcorn
Dora the Explorer
Reading all her Julia Donaldson books
Playing with a jar of pennies
M has enjoyed...
Rolling over. And over and over
Being awake in the middle of the night
Looking in the mirror
Kicking her legs
"Talking"
We are taking (at least) a photo a day, a collage or a picture each week to keep a record of our year. Join us at any point during the year and start sharing your own daily photos!
Click
Get the code here
below to add the blog hop to your blog and join the fun. (Also
sign up
to be added to a comment group!)