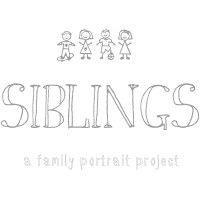 So much cuteness nowadays! They play together - the favourite game is when B tips out the box of blocks and M puts them all back, over and over - and they cuddle at bedtime. There's still some snatching going on, and B's dollies are ever so enticing, despite M receiving her own for her birthday, but generally they are just so cute together. M is cruising around the furniture, and B holds her hands and helps her to walk. They both find that hysterical. I love how much they love each other.
That's a year of Siblings over. I've really enjoyed this project, and will continue in 2015. It's so lovely to look back over the photos and see how these two have changed and grown, and how they have come to love and enjoy each other.
We are taking (at least) a photo a day, a collage or a picture each week to keep a record of our year. Join us at any point during the year and start sharing your own daily photos!
Click
Get the code here
below to add the blog hop to your blog and join the fun. (Also
sign up
to be added to a comment group!)