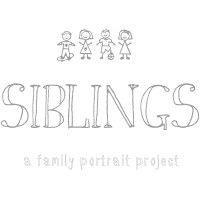 Just look at them! Constantly laughing and smiling at each other. It really is a joy to behold. B loves to entertain her little sister; M loves to watch her big sister. Everything B does makes M laugh hysterically. The frustration is starting to kick in for B, as M gets older and more sure of herself. When B cries about not getting her own way, M grins at her, thinking it's just another form of entertainment. Of course, B takes great offence at this: "It's not fair! M is smiling at me!" And now M is trying to move, she reaches for the toys she wants - generally the toys B is playing with. It's hard for B; she's been the only one playing with everything until now; sharing isn't an easy concept for her to understand - she's not yet three, after all. However, she is getting much better at finding toys for M to play with, and giving her something in exchange for the toy she wants to take back. And M is still young enough not to put up a fight. But, for both of them, if the other has it, it must be worth playing with.
There are days when I feel like pulling my hair out, with both girls being particularly - let's say - demanding. Getting outside helps, and the photos below were taken on one such occasion. I had just about had it. B was being a toddler, M was being a baby. Normal behaviour for their ages, but I was tired and just wishing that the hubby would be home soon. We sat in the garden, hoping the sunshine and fresh air would bring some peace, and this happened:
They melted my heart with the love they have for each other. The giggles and smiles were perfect. And I prayed in that moment that they will always love each other this way, and that they will both live up to their names: Bringer of Joy and Wonderful Friend.
We are taking (at least) a photo a day, a collage or a picture each week to keep a record of our year. Join us at any point during the year and start sharing your own daily photos!
Click
Get the code here
below to add the blog hop to your blog and join the fun. (Also
sign up
to be added to a comment group!)